Sim Dump; 3 Sims
Posted by
mahasen on 2011.10.16 at 17:24
Current Mood: working
Current Music: Adele - Set Fire to the Rain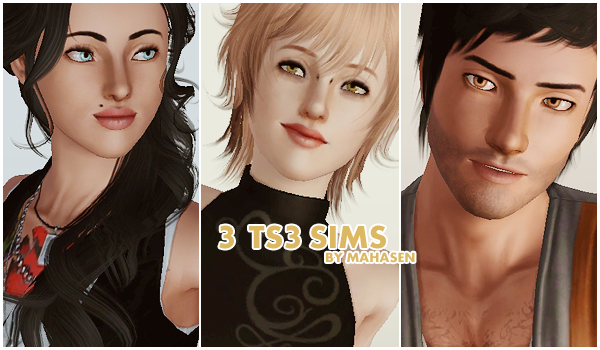 After messing around in CAS, I clearly fell in love with the first sim in this post. Yet along the way I discovered she needed a couple of roommates. They are here to do whatever you wish with them. Whether it be a legacy or a challenge. The only thing I will ask of you is please don't claim them as yours. Credit or a link back to this post works just fine for me. As well as no paysites please and thank you.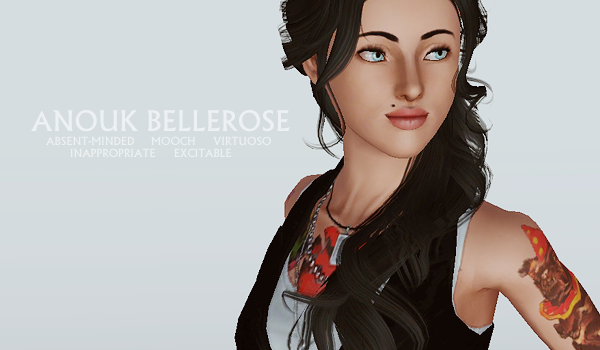 Anouk isn't necessarily your typical musician. Although she may tend to forget what she's doing and she may offend others in the process, she is clearly a dedicated artist.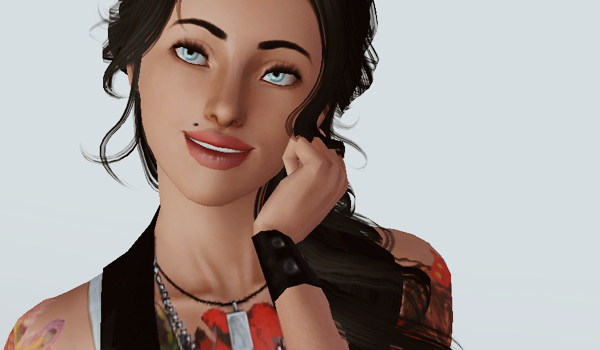 She aspires to become a One Sim Band someday, yet it is entirely up to you if she reaches that goal.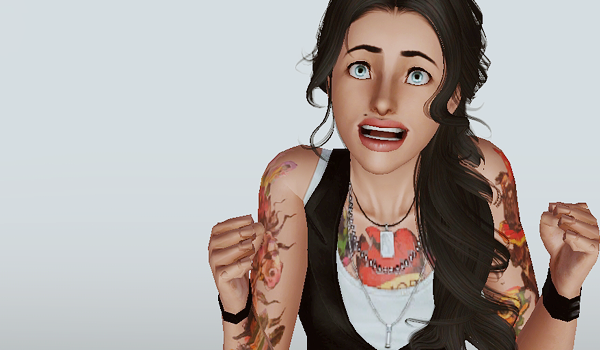 Though at least you can count on her being excited every step of the way.
One small note; I use
Ahmad's Facial Sliders
for my sims. I've heard that they should be fine without them. Just don't mess with the facial structures, but that's something you shouldn't be doing anyways. Also all of these sims are CC free, let me know if you experience any issues with them.
Anouk |
Non-default skin
|
Default Tiffany Eyes
|
Hair
|
Leopard Print Pants
|
Top
|
Monroe Piercing
|
Boots
|
Blush
|
Lipgloss
|
.sim
|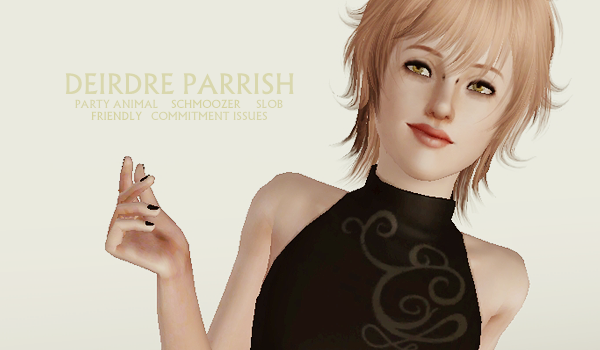 Deirdre is in no rush to settle down. Her time is better spent out on the town, living it up in a lounge or simply hanging out in a dive bar. But perhaps the right sim hasn't crossed her path.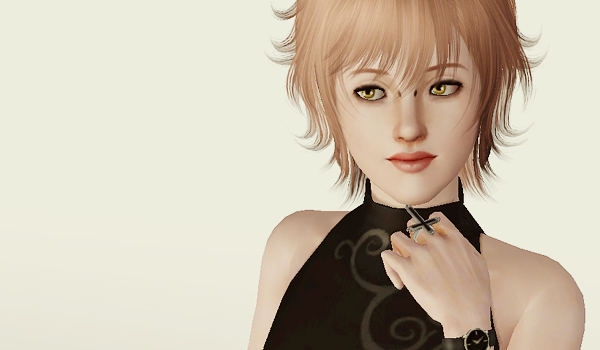 The only idea she has toyed with is possibly owning her own bar, yet she may be the only one holding herself back in the end.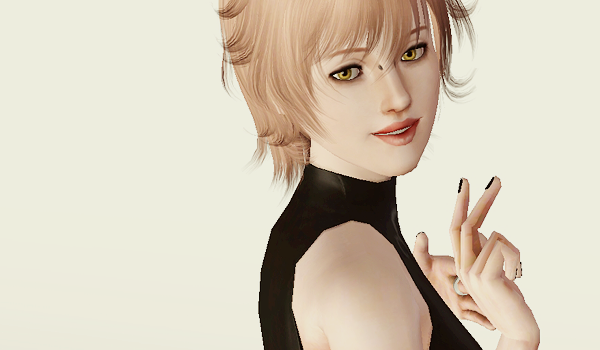 Deirdre |
Non-default skin
|
Default Tiffany Eyes
|
Hair
|
Outfit
|
Bridge Piercing
|
Ring
|
Blush
|
Lipgloss
|
Eye Baggage
|
.sim
|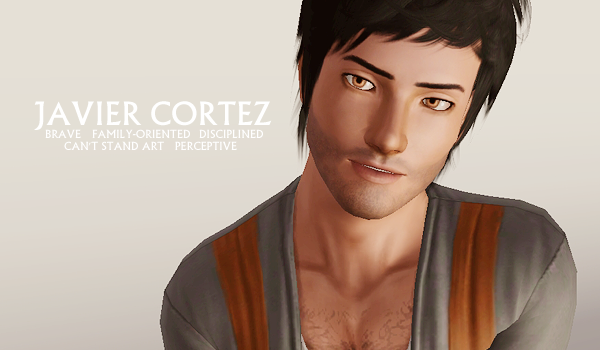 No case is too small for Javier. Whether it be a stolen flamingo or a pervert rummaging through a sims garbage can. He goes home everyday knowing he made a difference. Yet it is entirely up to you if he keeps his fedora and matching trench coat. Either way this sim will shine protecting his city.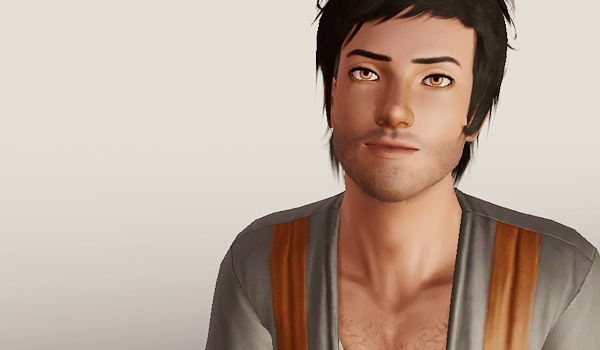 But someday Javier wishes to start a family of his own. Perhaps a big one or even a small one. In the end he's happy to be surround by family, though I suppose he should be careful what he wishes for.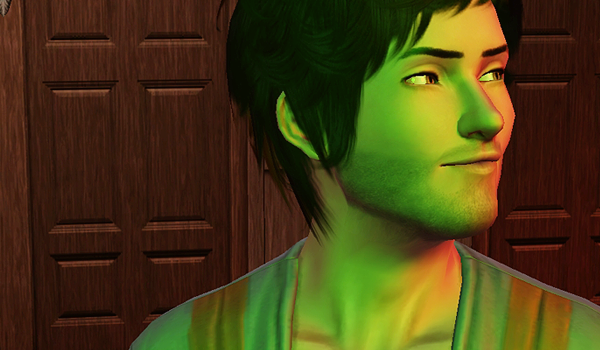 I apologize for using a shot in game, but I have no idea where his third image disappeared to.
Javier |
Non-default skin
|
Default Tiffany Eyes
|
Hair
|
Shirt
|
Jeans
|
Default Facial Hair
|
.sim
|
I can't remember what jeans I usually use, but I'm pretty sure it's a pair of Club Crimsyn's. If I discover otherwise I'll update this post.
But I hope you guys enjoy them. Drop me a link if you use them in your legacy, because I would love to see what they're up to. :)